Arts & Crafts
COME TO BROWSE, SHOP AND ENJOY ORIGINAL ARTISTRY!
The Manhattan Beach Hometown Fair features more than 200 fine arts and crafts booths. Each of the participating artists are selected by a jury. Artists showcase a wide variety of wares including glass, metal, wood, ceramics, oil painting, watercolors, jewelry, clothing, and much more. The Fair's objective is to offer an interesting mix of unique, quality hand crafted items.
If you are an artist and are interested in participating in the Manhattan Beach Hometown Fair, we would welcome the opportunity to jury your application.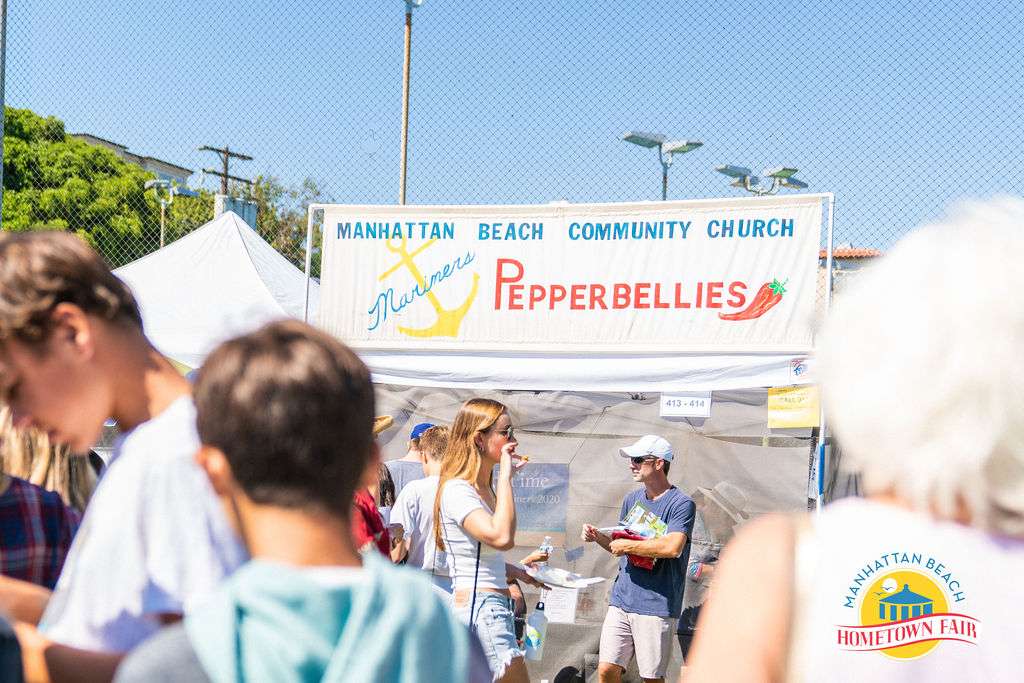 Food Booths
Food, Food, Food! A smorgasbord of food is available on both Dorsey and Live Oak fields. Available for your dining pleasure are a variety of hot entrees – pepper bellies, hamburgers, pizza, pulled pork, tri-tip, funnel cake and more. Quench your thirst with a variety of refreshing drinks – water, lemonade, regular and diet sodas, frozen lemonade, Hawaiian shave ice, boba...and the list continues.
The Food Booths at the Manhattan Beach Hometown Fair are a mix of old and new. Most organizations have hosted a Food Booth for many years, and each year there are new groups who recognize this unique fundraising opportunity and apply to participate.
On average, there are about 30 local charitable organizations that apply to host a Food Booth. For many, this is a primary source of funding for their group's cause.
The Food Booths are staffed by non-profit organizations only. Commercial food organizations are not permitted.
Civic Corner
The Civic Corner proudly features City services and City-sponsored community projects and services to promote community engagement and give residents and visitors alike the chance to interact with city employees.
This area is located at the Fair entrance across from the Joslyn Community Center.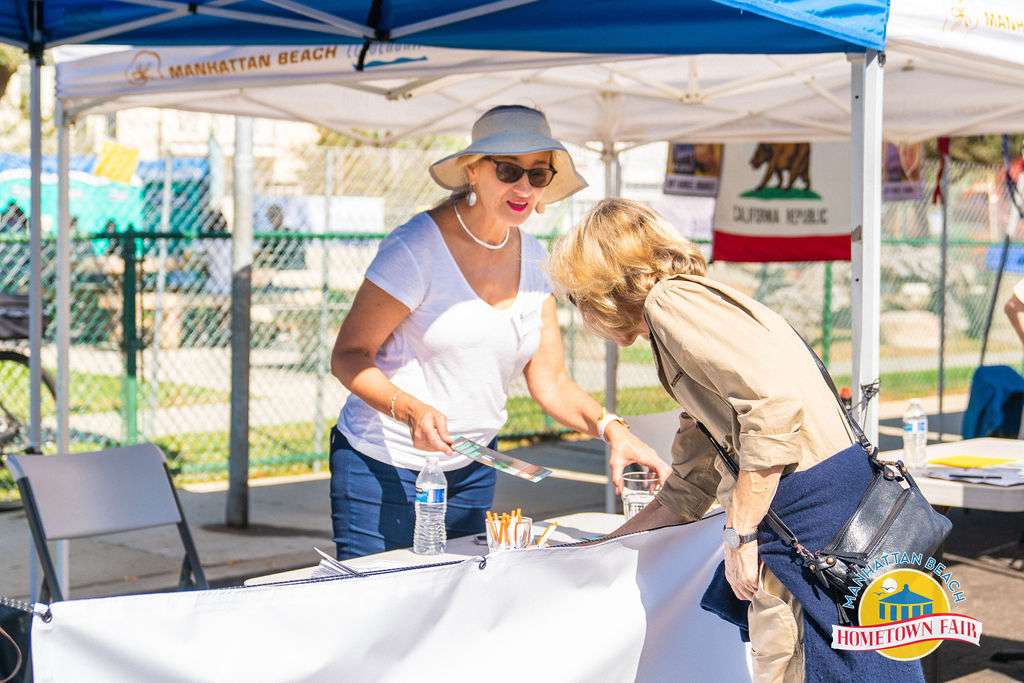 Free Speech
Our designated Free Speech area is at the north end of the fairgrounds. For safety reasons, this is the only space where registered non-profit organizations and political groups from the South Bay area may set up booths and disseminate information about their cause.
Eligible groups include those where the interest or cause involves public safety, public awareness, community awareness or local issues. Nothing may be sold at the Free Speech booths, nor may physical services be provided, but groups may hand out information and pamphlets in the designated Free Speech area.
Selection is done via an Application and Lottery process.