History of the Hometown Fair
The Manhattan Beach Old Hometown Fair was started by a group of residents in 1972 who wanted to promote community spirit within Manhattan Beach. The fair included a parade down Manhattan Beach Boulevard, turning North on Valley Drive.
From the beginning, the parade has included the Mira Costa High School band and drill teams and various city dignitaries in convertibles and old cars. The fair has also always included local craft booths, non-profit food and game booths as well as a variety of entertainment for children and adults.
The first year of the fair was supervised by Manhattan Beach Parks and Recreation. After a great response, a standing committee was created to organize and run the fair with guidance from the city. Some of the community members who were responsible for that first year were Louise Hawley, Walt Avera, Turk Maturko and Jason Lane. In 1973, Louise Hawley was elected as the first President of the Hometown Fair Board of Directors.
The fair was incorporated on April 12, 1977 as a California Non-Profit Organization. It has been a successful, non-profit venture ever since. The fair has always been supported by tremendous volunteers with assistance from the city and its employees. The fair is a distinctive and special event that makes Manhattan Beach a unique and friendly place to live.
Many traditions of the Hometown Fair continue today. Even though "Old" was removed from the name, the fair continues to be a celebration of our community. The fair still opens with a parade at 10am on Saturday morning. The Joslyn Center still focuses on a celebration of the arts and artists in our local community. Local artists are invited to perform or display their work. The schools are contacted so students have an opportunity to participate as well.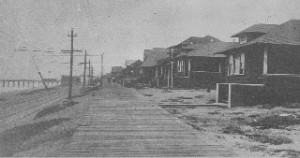 Two performance stages showcase bands. The South Stage focuses on cover and tribute bands and the Main Stage continues the long standing tradition of the Battle of the Bands on Saturday morning. These stages provide musical entertainment that infuses the fairgrounds with fun music for listening, dancing and generally enjoying. The stages are filled with entertainers of all kinds, including many local residents. The Hyperion Outfall Serenaders, "The Official Band of Manhattan Beach," is still playing the fair!
Another traditional part of fair is Kid Country. We've had pony rides, elephant and camel rides, petting zoos and animal shows. Kid Country still features pony rides and a petting zoo, as well as many other fun attractions for the kids. Kid Country remains free to all.
The Arts and Crafts area began by showcasing local crafters and has expanded to include artisans from all over the United States. The applications have grown so numerous that all the art must be juried and selected under specific guidelines. The board is committed, however, to maintain the hometown flavor and gives special consideration, when possible, to all MB artisans.
The Food and Paid Games activities fill both Dorsey and Live Oak fields. Non-profit groups from the local community sell food and beverages. They also sponsor fun games while raising money for various causes. Have fun with friends and neighbors while supporting a good cause. These booths generate well over $100,000 annually for non-profit organizations.
The Beer Garden has become a place of reunion where people gather to renew old friendships. It provides a place for local non-profits, who staff and work the area, to raise money. In most cases it's the largest fundraiser for these groups in a single year. It's so popular, it's determined via lottery. In later years, a Wine Garden was also added and is staffed by non-profit organizations.
The Manhattan Beach Hometown Fair is produced by an all-volunteer board. The Board of Directors are committed, hard-working, enthusiastic South Bay residents, some new to town, some long-time residents. Several grew up attending the fair, graduating from Manhattan Beach schools. All serve to ensure that the fair lives on. Our priority remains clear - to create a fun, safe, healthy environment for ALL to enjoy. We continue to introduce new policies and procedures to support our fairgoers. We support sustainability and create a platform for many to fundraise and raise awareness.
The fair would not be successful without the tremendous support of the residents and partnership with our city.

| Name | Year |
| --- | --- |
| Louise Hawley | 1973 |
| Belinda Martles Martin | 1974 |
| Midge Nordella | 1975 |
| Linda Morris | 1976 |
| William Weber | 1977 |
| M. F. (Turk) Maturko | 1978 |
| Sam (Chip) Kelso | 1979-80 |
| George Weller | 1981 |
| Connie Sieber | 1982 |
| Merrick Brown | 1983-84 |
| Lynn Summers | 1985-87 |
| Sharley McMullen | 1988-89 |
| Susan Blackwell | 1990-91 |
| Eileen Baral | 1992-93 |
| Susi Farrell* | 1994-97 |
| Claire Fieger | 1998-2000 |
| Susan Sweeney | 2001-03 |
| Richard Montgomery | 2004-05 |
| Susan Adams | 2006-07 |
| Michael Burstein | 2008-09 |
| Maggie Movius | 2010-2012 |
| Steve Johnson | 2013 |
| Anne Kelly | 2014-2016 |
| Bea Zimbalist | 2017-2019 |
| Joe Marcy | 2020-2022 |
| Dana Old | 2023- |
*Special thank you to Susi Farrell without whom the initial history would not have been captured.