Food Booths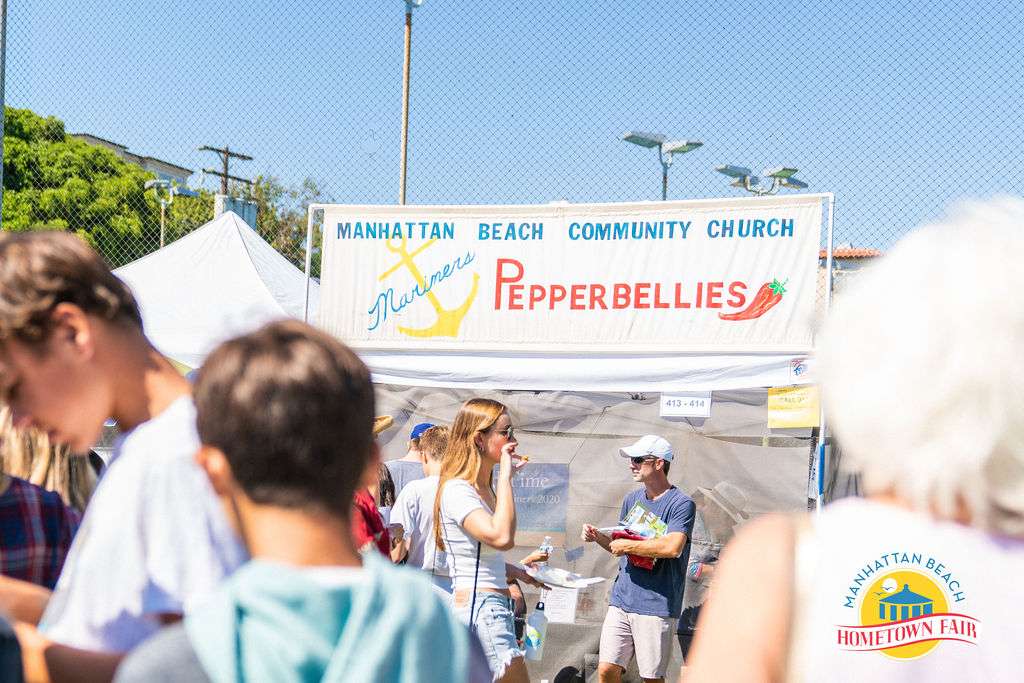 Food Booths
Food, Food, Food! A smorgasbord of food is available on both Dorsey and Live Oak fields. Available for your dining pleasure are a variety of hot entrees – pepper bellies, hamburgers, pizza, pulled pork, tri-tip, funnel cake and more. Quench your thirst with a variety of refreshing drinks – water, lemonade, regular and diet sodas, frozen lemonade, Hawaiian shave ice, boba...and the list continues.
The Food Booths at the Manhattan Beach Hometown Fair are a mix of old and new. Most organizations have hosted a Food Booth for many years, and each year there are new groups who recognize this unique fundraising opportunity and apply to participate.
On average, there are about 30 local charitable organizations that apply to host a Food Booth. For many, this is a primary source of funding for their group's cause.
The Food Booths are staffed by non-profit organizations only. Commercial food organizations are not permitted.
The following four organizations have been selected to run our 2022 Soda/Water booths! Congrats to the randomly selected winners:
Girls BSA Troop 860
Boys BS Troop 860
MCHS Boys Basketball
MCHS Football